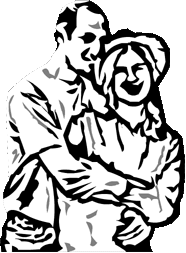 Wedding
Just because we were already married didn't mean we couldn't have a wedding!
Our ceremony and reception were held on June 21, 2003 at 7pm at the Trolley Barn. We're a bit biased, but things went well. It was, by most people's reckoning, one of the shortest wedding ceremonies they ever saw, followed by a terrific party with wonderful folks.
We like to thank everyone who came and all the folks who worked so hard to make the wedding such a good time.
---